ABOUT US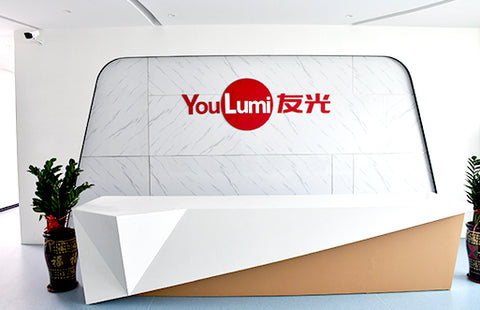 Established in July 2012, ShenZhen Youlumi Co., Ltd specializes in manufacturing LED lighting products. We have a professional and experienced R&D team determined to overcome the challenges of the design, development and production phases of lighting manufacturing. Youlumi's motivated team members propel the company's advancementin LED technology, setting benchmarks for its competitors in the industry.
in the past two years, youlumi has added red light therapy devices. Currently, there are red light physiotherapy panels, red light belts, red light hats, red light handheld oral instruments, etc. on sale. Among them, the red light hat and red light handheld device have obtained product patent certificates, and patents for other products are also being applied for.
We have a professional R&D and design team that can ensure product updates and iterations and design products that conform to market trends.We have a variety of sophisticated production equipment, professional production personnel, and strictly standardized production processes. Every product will be inspected at all levels before it reaches your hands.
youlumi always adheres to the spirit of "proactive and enterprising, service-oriented" and works hand in hand with customers to create a better future.