---
---
480V 360W LED Retrofits kit involves an LED driver and an LED light panel to be installed in a fixture to replace the existing light for a higher-efficiency LED lamp. Therefore, the retrofit kit is composed of a bracket, sleeve, screw, and quarter-turn fastener, basically, It's a LED Head, an external driver, and a series of mounting plates(PS: Brackets can be mounted vertically or horizontally in the fixture).
480V 360W LED Retrofits kit and driver are fully separated allowing the driver to achieve the ideal working condition. Moreover, most of the kits also include a reflector, which is specially designed for the kit and can effectively guide the light from the lamp and project the light to the place where it is needed.
PRODUCT DESCRIPTION: 
 When it comes to industrial lighting, this product is an ideal solution for mobile lighting applications such as construction sites, warehousing, automobile repair, camping, forklift, etc.
» Replacement of CFL/HID and metal halide lamps.
» Premium long-life oxidation surface treatment.
» LED module can retrofit all the conventional light fixtures to LED lighting.
» Equipped with the NICHIA LED, sun on the fan, thermal protector, it easily outperforms
conventional light source.
» Retrofit traditional light fixture to LED easy to replace.
»  Warranted 70% light output for 50,000 hours!
SPECIFICATIONS/FEATURES:
Input Voltage:100-277V/300~480VAC
Outdoor use waterproof design: IP65
Reliable lifespan: >50,000 hours
PRODUCT DETIALS: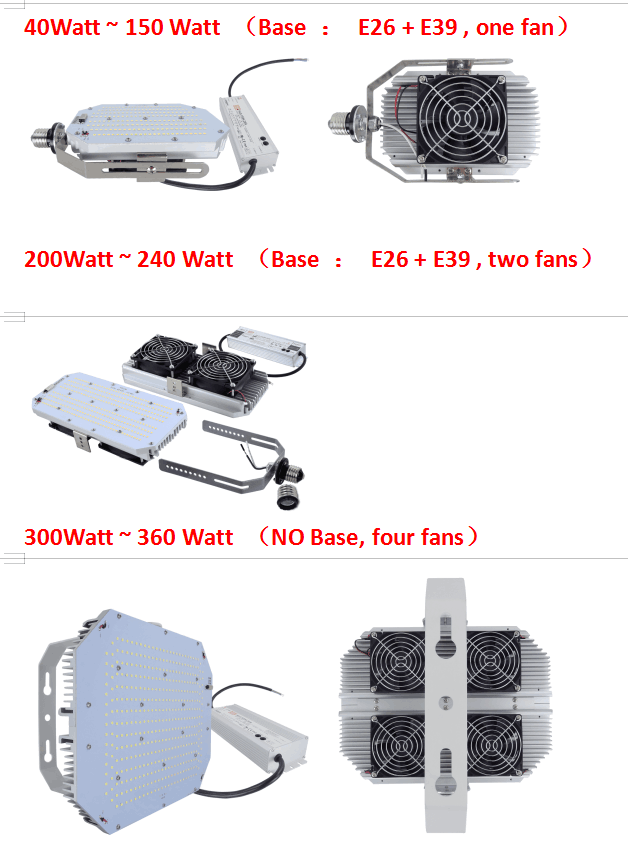 APPLICATIONS:
 Ideal for Shoeboxes, streetlights, FL flood lights, wall packs, high bays,
and canopy retrofits.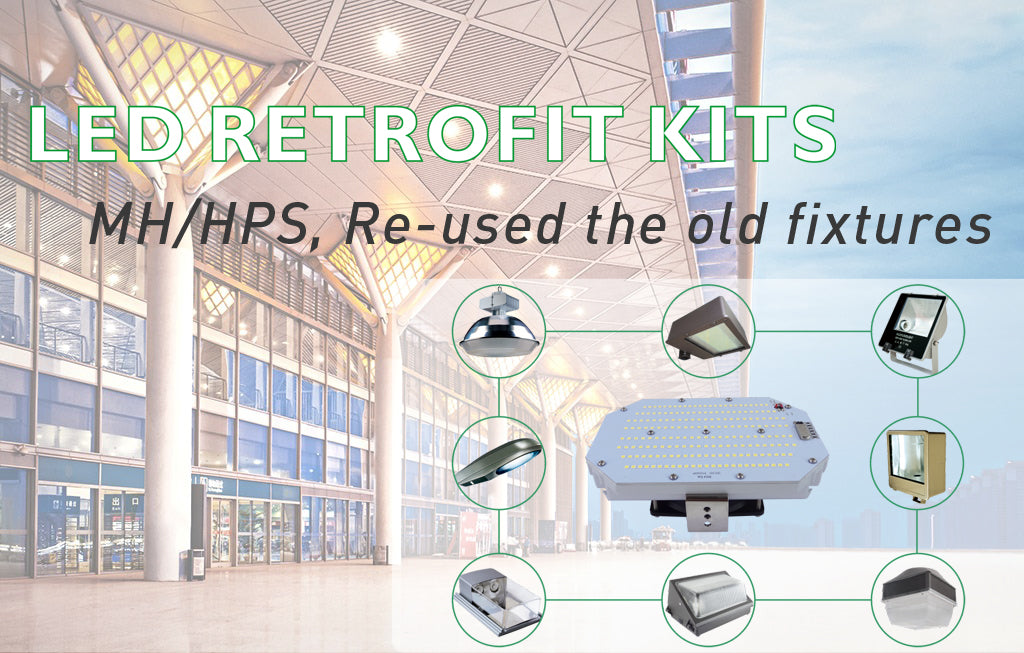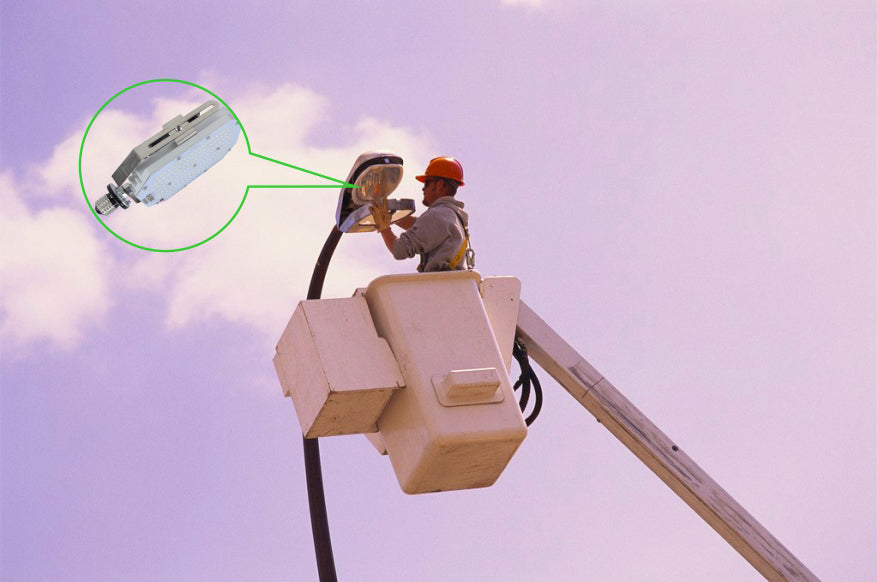 ---